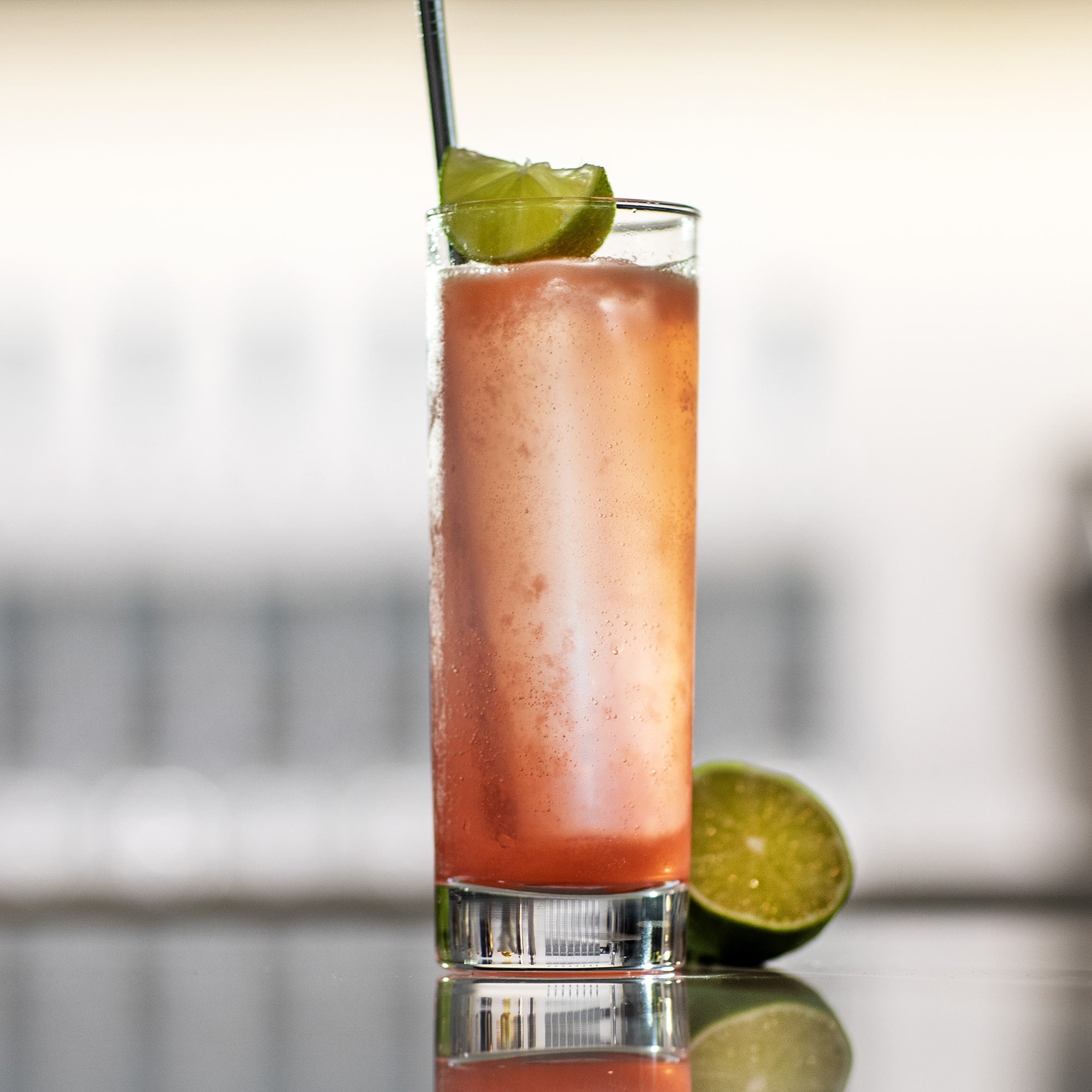 Twenty Flora Dora
INGREDIENTS
60ml Twenty
20ml Lime Juice
20ml Raspberry Syrup
Ginger beer
Lime Wedge Garnish
METHOD
1

Pour 60ml of Twenty, 20ml lime Juice, 20ml raspberry syrup into a shaker.

2

Fill the tin with cubed ice, seal and give it a good shake for 20 seconds.

3

Open your tin and strain the liquid into an ice cube filled Collins glass.

4

Top up with the ginger beer and add your Lime Wedge Garnish.
EQUIPMENT
Jigger or measure
Collins/Tall Glass
Shaker Tin
Hawthorne Strainer
Fruit Knife (for Lime Wedge Garnish)
CHAT
The hit musical comedy Florodora was released in London in 1899 and was so successful it crossed the Atlantic Ocean to the delight of the Broadway crowds in 1900. Rumor has it that the drink was created for a member of the cast by a bartender named Jimmy O'Brien. Whoever or however the drink was created we're just glad it was as this drink is an absolute crowd pleaser. It will brighten up the rainiest of British BBQ's!
TWIST/HACK
If you only have plain sugar syrup, just use 20ml of that and add 4 raspberries to your tin before you shake. If you feel there is a little too much spice from the Ginger beer, simply swap it out for Ginger Ale and you'll still get a refreshing summer tipple!