MADE FOR FRIENDS. MADE BY FRIENDS.
A LIGHT SPIRIT DRINK MADE FOR GOOD TIMES WITH GOOD FRIENDS
We wanted to create a light spirit drink that offered quality and flavour, with no additives, whilst using traditional methods of distillation. To enjoy with our favourite mixers, or in a cocktail without needing all the alcohol.


GREAT FLAVOUR.
HOW WE MAKE TWENTY
PRODUCTION
Like many world-class spirits, we use neutral grain alcohol; Twenty is 100% Wheat Spirit, produced on a continuous still to reach 96% ABV. This creates a very pure and clean alcohol base for our process to start from.
1
INFUSION
To infuse our spirit with flavour and create what we believe is the best tasting light spirit drink around, we use the traditional technique of 'steep and boil'. Each of our 8 selected botanicals is weighed out precisely and mixed with the neutral grain spirit. We then leave it to carefully macerate for a minimum of 24 hours. This breaks down Twenty's botanicals to start the journey of capturing the full potential of their flavours.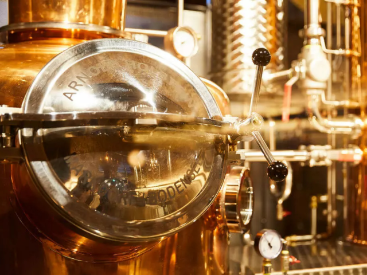 2
DISTILLATION
After the maceration process is complete, everything is carefully transferred into a copper pot still. At this stage, the still heats up the botanicals and liquid to the point where the alcohol turns into a vapour. This vapour combines with the oils of the botanicals and carries our flavours up the still. As it reaches the top of the still it cools, beginning to transform back to a liquid as it passes through the condenser . Once fully condensed back to a liquid we now have our flavoured Twenty distillate.
3
MAKING THE CUT
During distillation, the distiller is tasked with making "cuts", which is the process of separating the excessive light flavours that are produced at the start and the heavy flavours that are left at the end of the distillation process. This process involves both patience and skill to ensure only the heart of the distillate is used. The heart is crucial to the consistency of flavour and ensuring you get the same great taste experience with each bottle.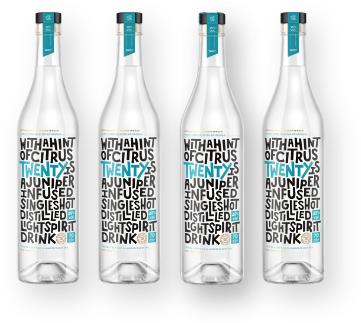 4
RESTING & BOTTLING
After the distillation the liquid needs to rest. This gives the flavoursome oils that have been extracted time to settle as the liquid cools. Once rested the liquid is checked by eye for clarity, by smell for Twenty's signature juniper and citrus perfume, and by taste to guarantee the balance of the botanicals and the silky smooth finish our customers expect. Once the liquid has passed quality control it reaches the bottling line where each bottle is filled, corked, hand labelled and packaged. Twenty is now ready for our customers to create and enjoy their favourite drinks!