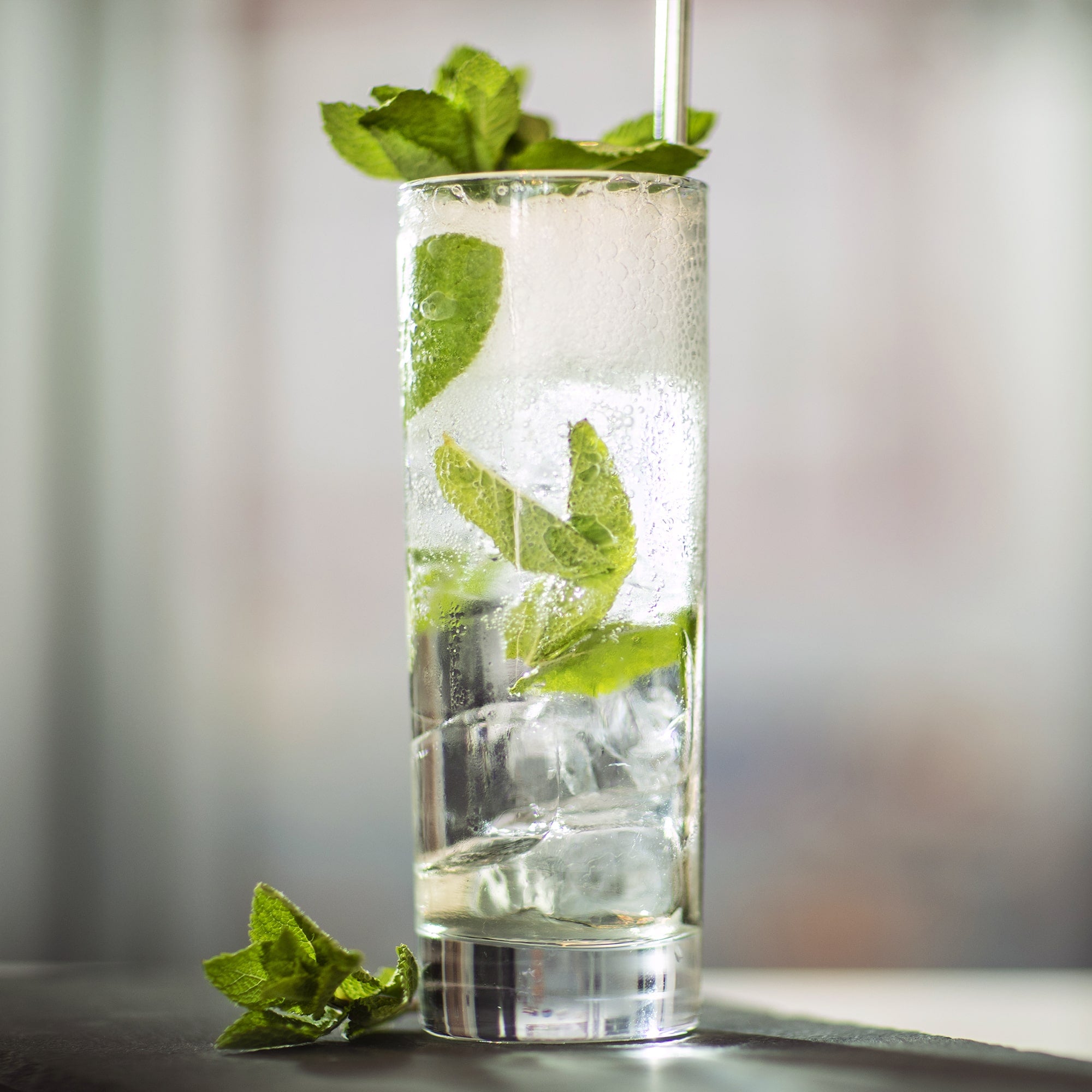 Elderflower & Mint Cooler
INGREDIENTS
50ml Twenty
15ml Elderflower Cordial
5 Mint Leaves
Soda Water
Mint Spig Garnish
Cubed Ice
METHOD
1

Pour 50ml Twenty into an empty tall glass.

2

Add 15ml elderflower cordial and the mint leaves.

3

Add soda water so the glass is half full.

4

Give it a quick and gentle stir to separate the leaves.

5

Now add the ice cubes and top up with soda if needed.

6

Gently slap the Mint sprig across the palm of your hand and push it into the drink so it sits just above the top. Ta-Da!
EQUIPMENT
Jigger or measure
Collins/Tall Glass
Barspoon or Chopstick/Stirrer
CHAT
Cordials and syrups are a great way to add additional flavour and sweetness to balance out drinks. The floral flavour of elderflower blends beautifully with the earthy chestnut and juniper botanicals in Twenty. The mint not only adds to the drinks visual appeal, but the bright scent from the garnish enhances the refreshing qualities of the drink.
TWIST/HACK
If you are looking for something a little closer to a Mojito, add 15ml of freshly squeezed lime juice to give it that sour kick. Then swap the cubed ice for crushed ice and just like that you have a whole new drink in your ever-growing repertoire!