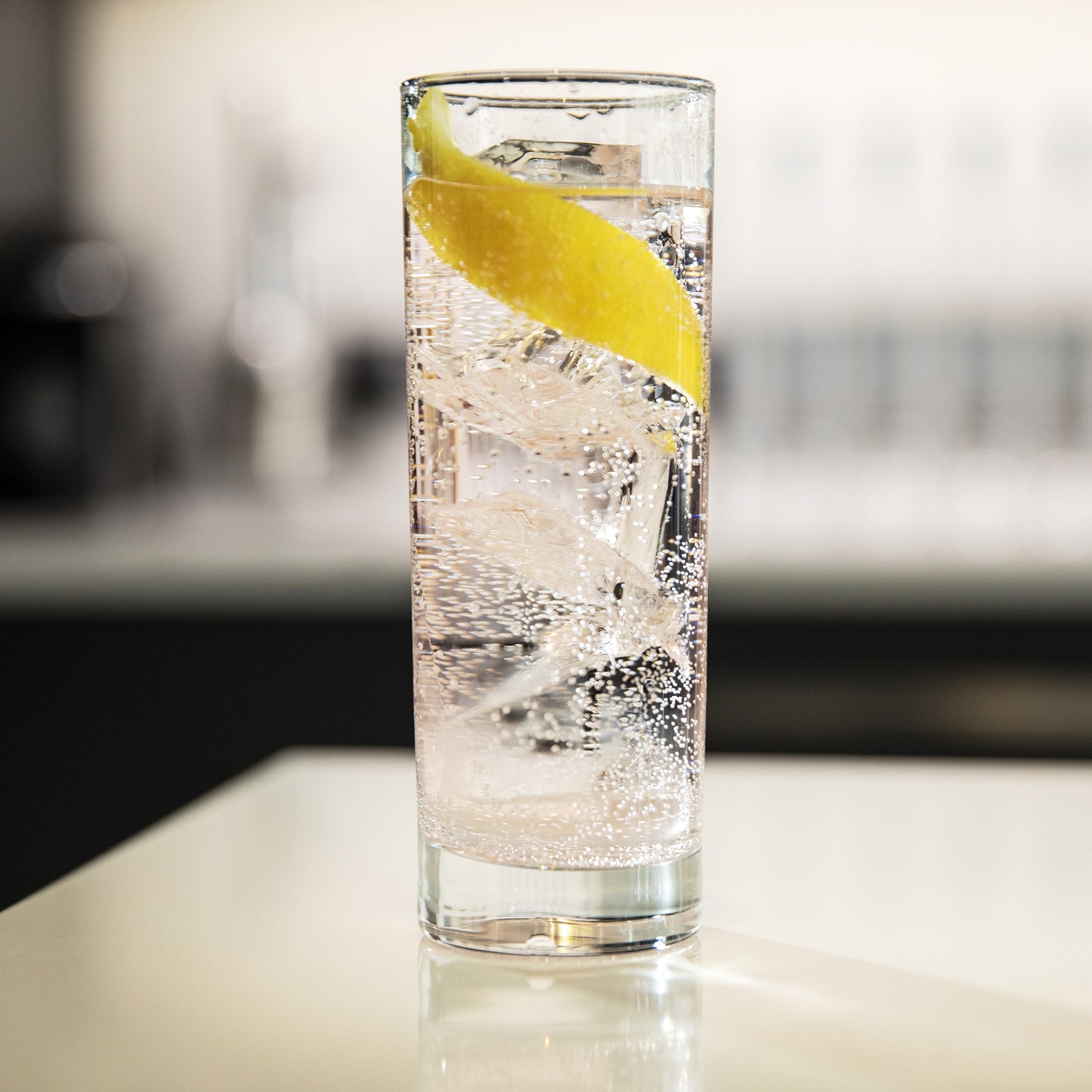 Twenty & Light Tonic
INGREDIENTS
50ml Twenty
150 ml Light Tonic Water
Lemon Zest Garnish
Cubed Ice
METHOD
1

Pour 50ml of Twenty into an ice cube filled tall glass and top up with light tonic water.

2

Twist a strip of lemon peel over the top to release the oil and then place in the drink as a garnish.

3

Enjoy!
EQUIPMENT
Jigger or measure
Collins/Tall Glass
Fruit knife or vegetable peeler (for lemon peel garnish)
CHAT
A light twist on the ever-popular G&T.  At Twenty we love our light spirit drink with a light tonic water. Our version of this familiar and refreshing drink is light in alcoholic strength and light in calories* whilst retaining plenty of flavour. You're welcome!
*Which brand of tonic you choose to use will alter the calorific content of your drink.
TWIST/HACK
Whilst we recommend a lemon twist as a garnish for this drink, the two citrus botanicals used in the distillation of Twenty are grapefruit and orange.  Why not try a twist of either of these fruits to amp up the citrus within?