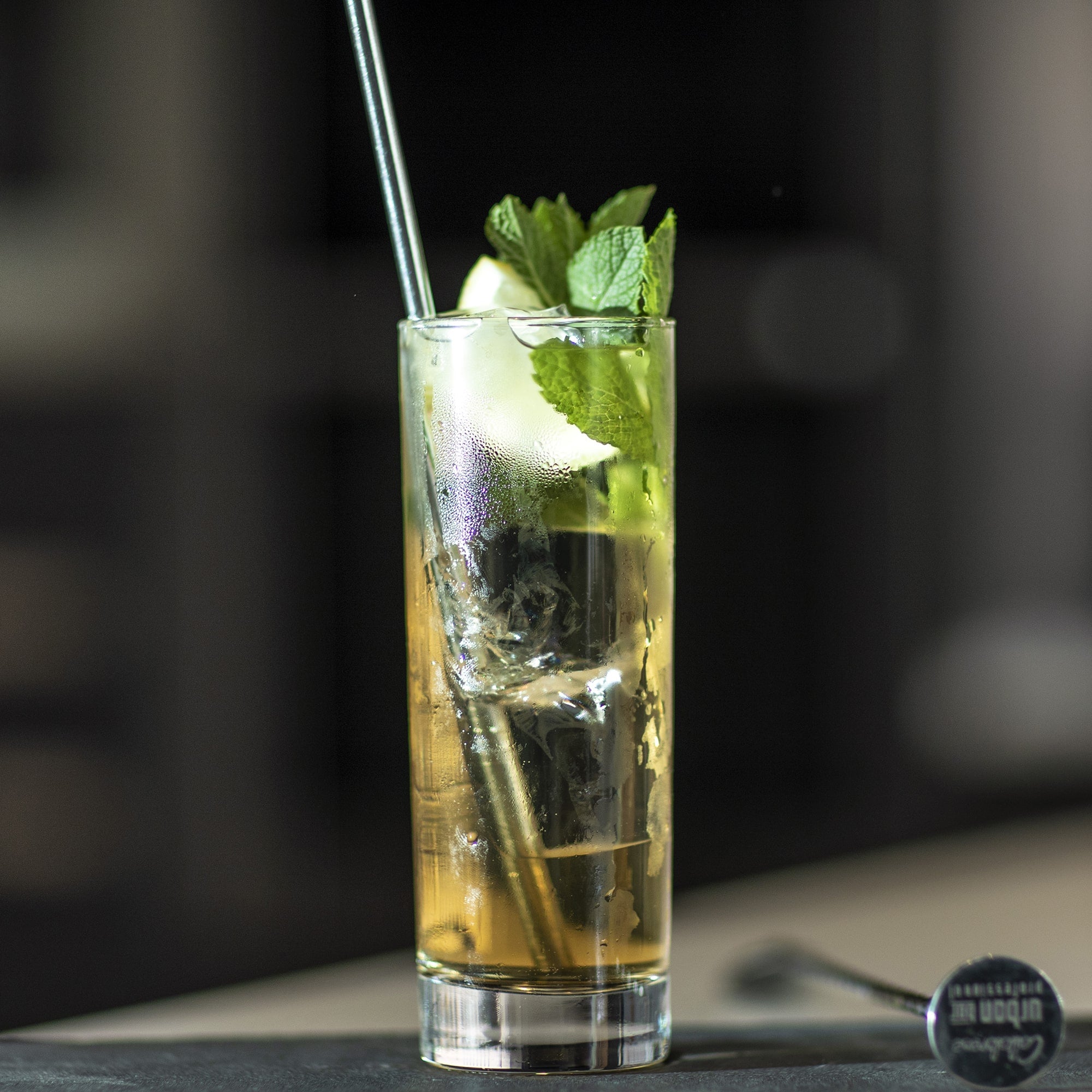 Twentea
INGREDIENTS
50ml Twenty
35ml Peach Iced Tea
150ml Diet Lemonade
Mint Sprig & Lemon Slice Garnish
Mint Spig Garnish
Cubed Ice
METHOD
1

Pour your 50ml of Twenty into a Collins glass filled with cubed ice.

2

Add the 35ml of peach iced tea and top up with diet lemonade.

3

Give your mint sprig a gentle slap across your palm and push it into your glass leaving the leaves atop.

4

Now place your lemon slice, with about half of it pointing out of the drink tightly against the mint. Cheers.
EQUIPMENT
Jigger or measure
Collins/Tall Glass
Fruit knife (for lemon slice garnish)
CHAT
This drink is all about balance. Peach iced tea brings the sweet summery flavours of peach with the complex and drying tannins of tea. The diet lemonade provides a touch of acidity to cut through the tannins without washing out the peach. The lemon teams up deliciously Twenty's citrus botanicals.
TWIST/HACK
When buying fizzy mixers, we suggest buying them in the smallest container possible e.g. 150ml cans or 200ml bottles. Once the mixer is open the carbonation immediately starts to subside. Fresh mixer gives you the liveliest bubbles!