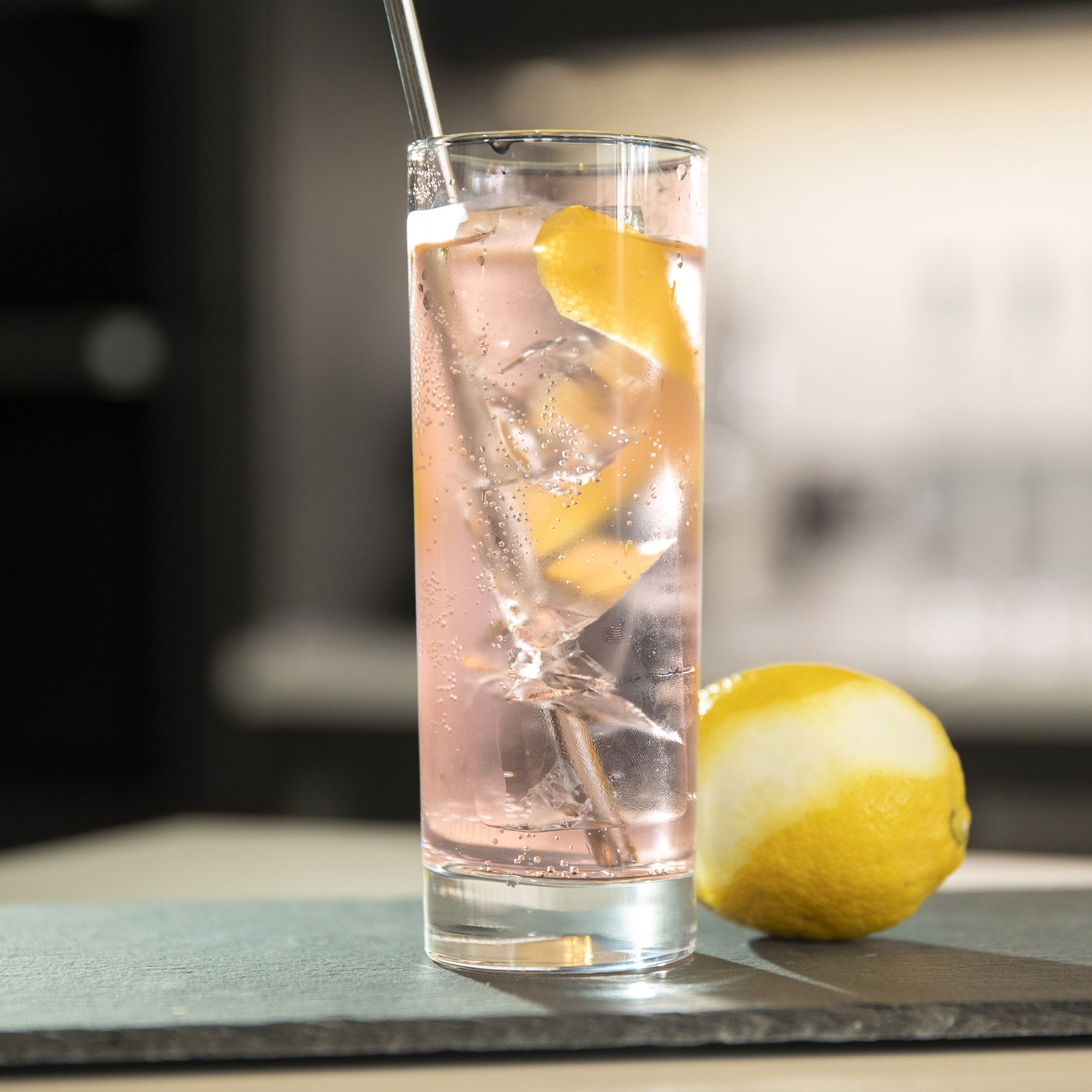 Pink Twenty
INGREDIENTS
50ml Twenty
2 dashes Peychaud Bitters
150 ml Soda Water
Lemon Zest Garnish
Cubed Ice
METHOD
1

Pour 2 dashes of Peychaud Bitters into an empty tall glass then fill with cubed ice.

2

Carefully add 50ml of Twenty and top up with soda water.

3

Twist a strip of lemon peel over the top to release the oils and place on top of the drink as a garnish.

4

If calories are of concern, this version of a Pink Twenty contains less than 58Kcal.

5

Cheers!
EQUIPMENT
Jigger or measure
Collins/Tall Glass
Fruit knife or vegetable peeler (for lemon peel garnish)
CHAT
Don't be fooled by this drinks simplicity, with its hued electric pink appearance it carries a unexpected complexity when considering the sum of its parts. Peychaud Bitters aren't readily available at every supermarket, but you'll find them easily enough online and you'll be glad you did.
TWIST/HACK
Bitters are packed with flavour. A little goes a very long way! There are loads of other bitters out there to try. We specify Peychaud Bitters in this recipe as they create a fantastic pink hue and deliver a delicious anise flavour that combines so well with the botanical make up of Twenty.