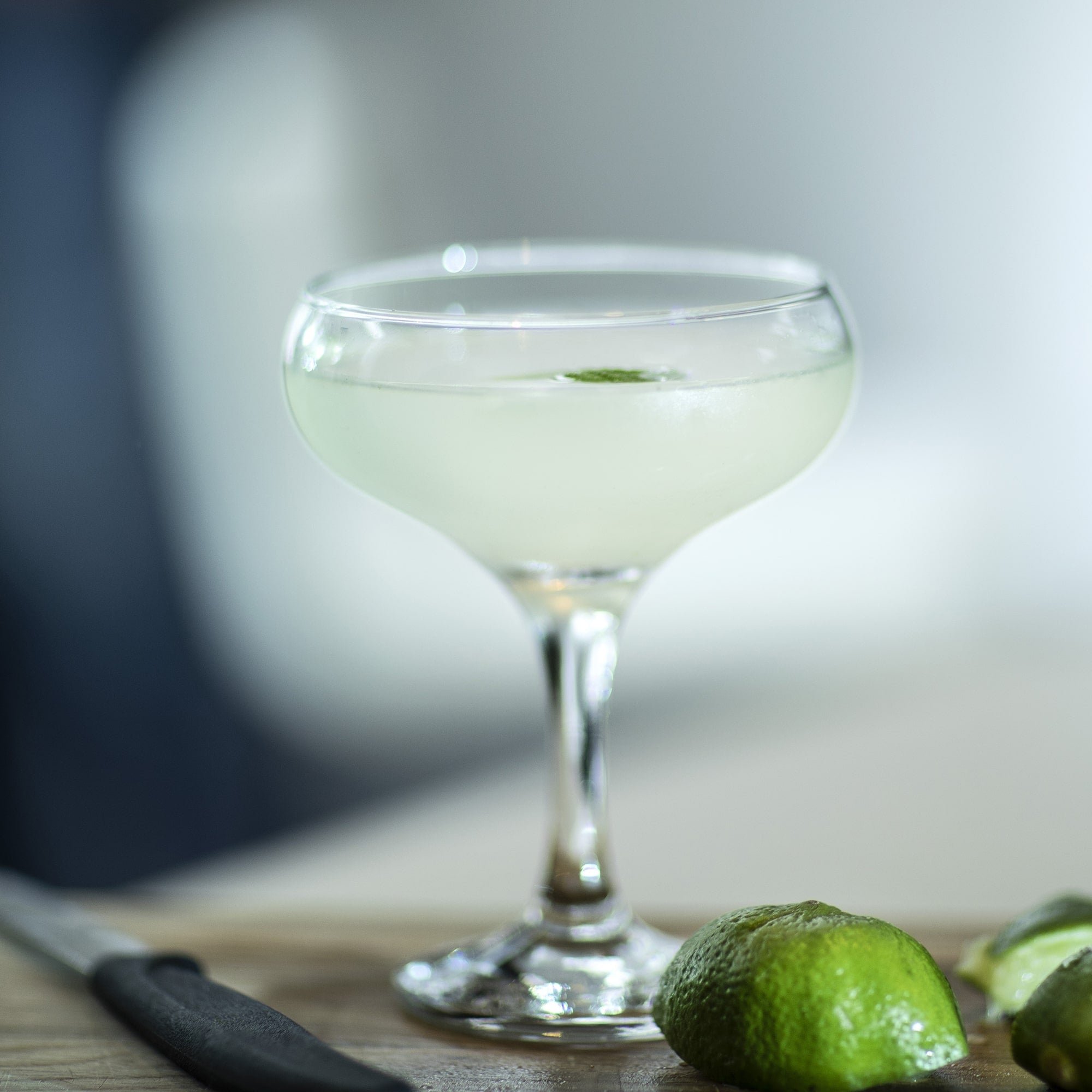 Twenty Southside
INGREDIENTS
60ml Twenty
20ml Lime Juice
20ml Sugar Syrup
4 Mint Leaves
Mint Leaf Garnish
METHOD
1

Pour 60ml of Twenty, 20ml lime juice, 20ml sugar syrup and add 4 Mint leaves into a shaker.

2

Fill the shaker with ice.

3

Securely seal your shaker tin and shake vigorously for about 15 seconds.

4

Open your shaker tin and using a hawthorne strainer to hold back the ice, pour the drink into a pre-chilled cocktail/coupette glass.

5

If you want to keep all of the mint out your drink, use a double strainer.

6

Float a small mint leaf on top of the drink and enjoy!
EQUIPMENT
Jigger or measure
Martini/Coupette Glass
Shaker Tin
Hawthorne Strainer
Double Strainer/Sieve (if using)
CHAT
Apparently, this was the drink of choice for Chicago's Southside mobsters during the time of prohibition (I'm sure non-mobsters also enjoyed this drink but that just doesn't sound as Bad Ass!).
TWIST/HACK
This drink really is the gift that keeps on giving. If you use the 'up' recipe we've suggested (meaning the drink is served up in a stemmed glass with no ice), add a little champagne to the drink once you've poured it into the coupette and enjoy the Southside Royale! Alternatively, to keep it lighter for longer, swap the lime juice for lemon juice. Once shaken strain into a Collins glass without any ice and top up with soda for a Southside Fizz.