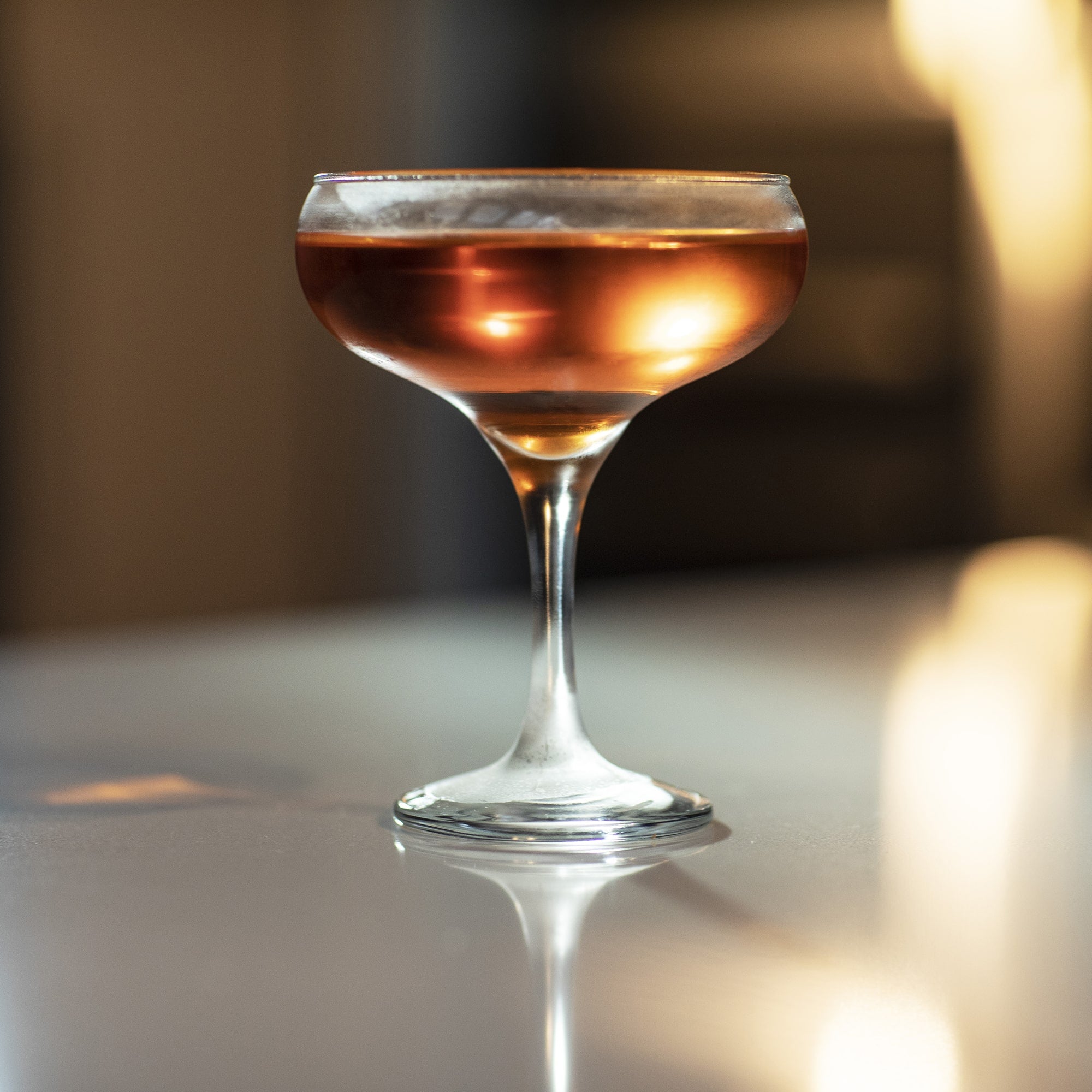 The Spectator
INGREDIENTS
60ml Twenty
10ml Fragola
20ml Champagne Cordial
METHOD
1

Fill the mixing glass with ice.

2

Add all ingredients. Stir for 20-30 seconds.

3

Strain contents into a coupette. Enjoy!
EQUIPMENT
Jigger or measure
Coupette/Martini Glass
Mixing Glass
Julep Strainer
Barspoon/Chopstick
CHAT
This cocktail is inspired by the Great British Summer, and more specifically Wimbledon! Champagne, strawberries and cream must be consumed as a rite of passage for any spectator at Wimbledon.Ali Burgess captured those flavours using modern methods.The Fagola imparts strawberry and the champagne cordial delivers just the right amount of acidity and sweetness.
TWIST/HACK
If you want another level of creaminess, we suggest you butter wash the Twenty.