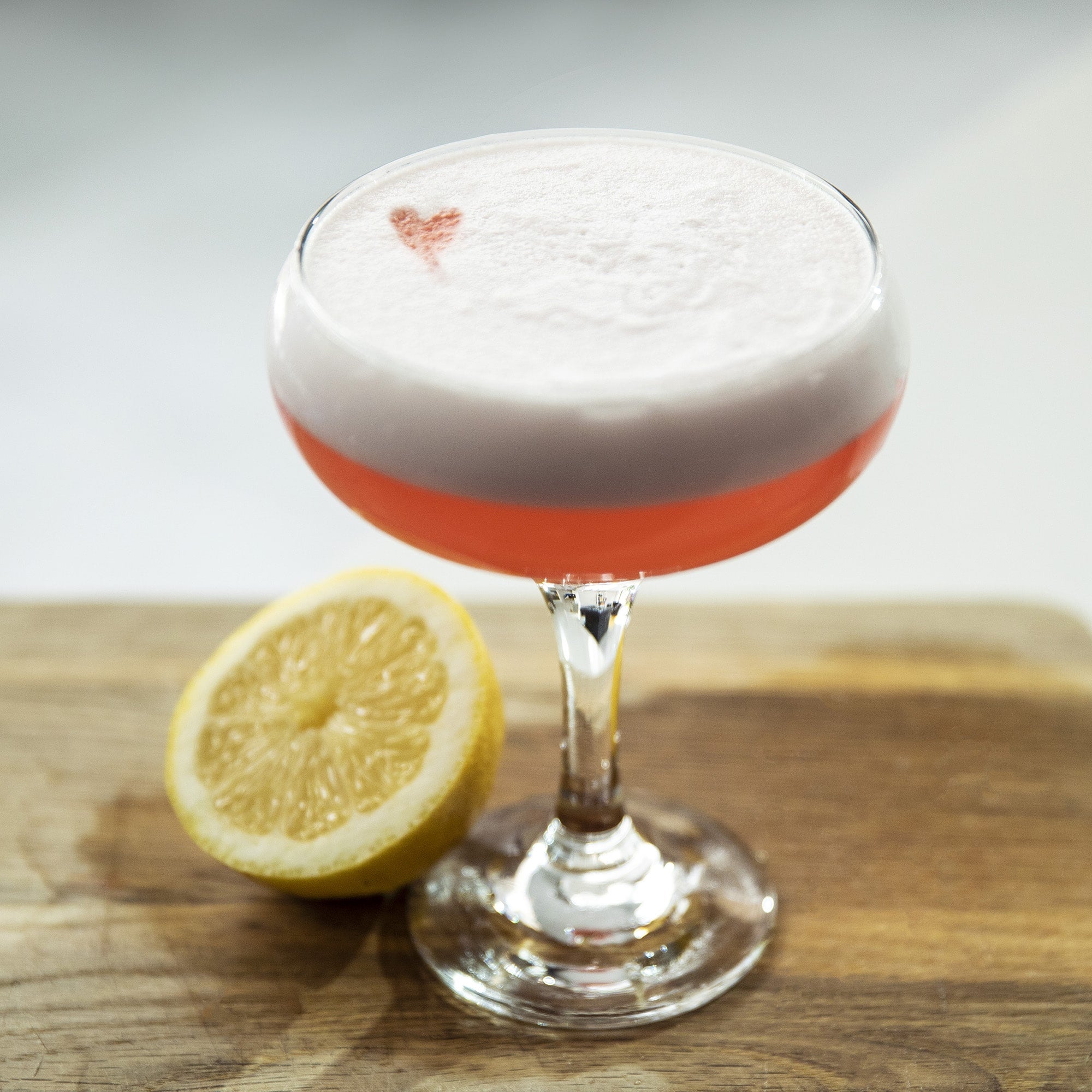 Twenty Clover Club
INGREDIENTS
60ml Twenty
20ml Lemon Juice
3 Fresh Raspberries
20ml Egg White
METHOD
1

Pour all the ingredients into a shaker ice.

2

Seal and shake firmly for 10-15 seconds.

3

This aerates and emulsifies the egg white.

4

Now open your tin, add ice, and shake again for about 20 seconds.

5

Using the Hawthorne strainer and sieve strainer, double strain the drink into a coupette glass and allow to settle before imbibing.
EQUIPMENT
Jigger or measure
Martini/Coupette Glass
Shaker Tin
Hawthorne Strainer
Sieve strainer
CHAT
Like many classic cocktails, details around its creation are a little hazy. What we do know is that this drink was created for the Clover Club who would meet in Philadelphia's Bellevue-Stratford Hotel. The earliest mention of this drink in print was found in Paul E. Lowe's 1909 cocktail book "Drinks - How to Mix and Serve". Simply add a mint leaf garnish to this classic and you've got yourself a Clover Leaf Cocktail.
TWIST/HACK
If you're making this drink for guests, and any of them happen to be vegetarian or vegan, swap out the egg white for Aquafaba (Chickpea water) to keep the viscosity and foam head that the egg white provides. You could also switch out the fresh raspberries for raspberry syrup but beware not all syrup tastes the same.