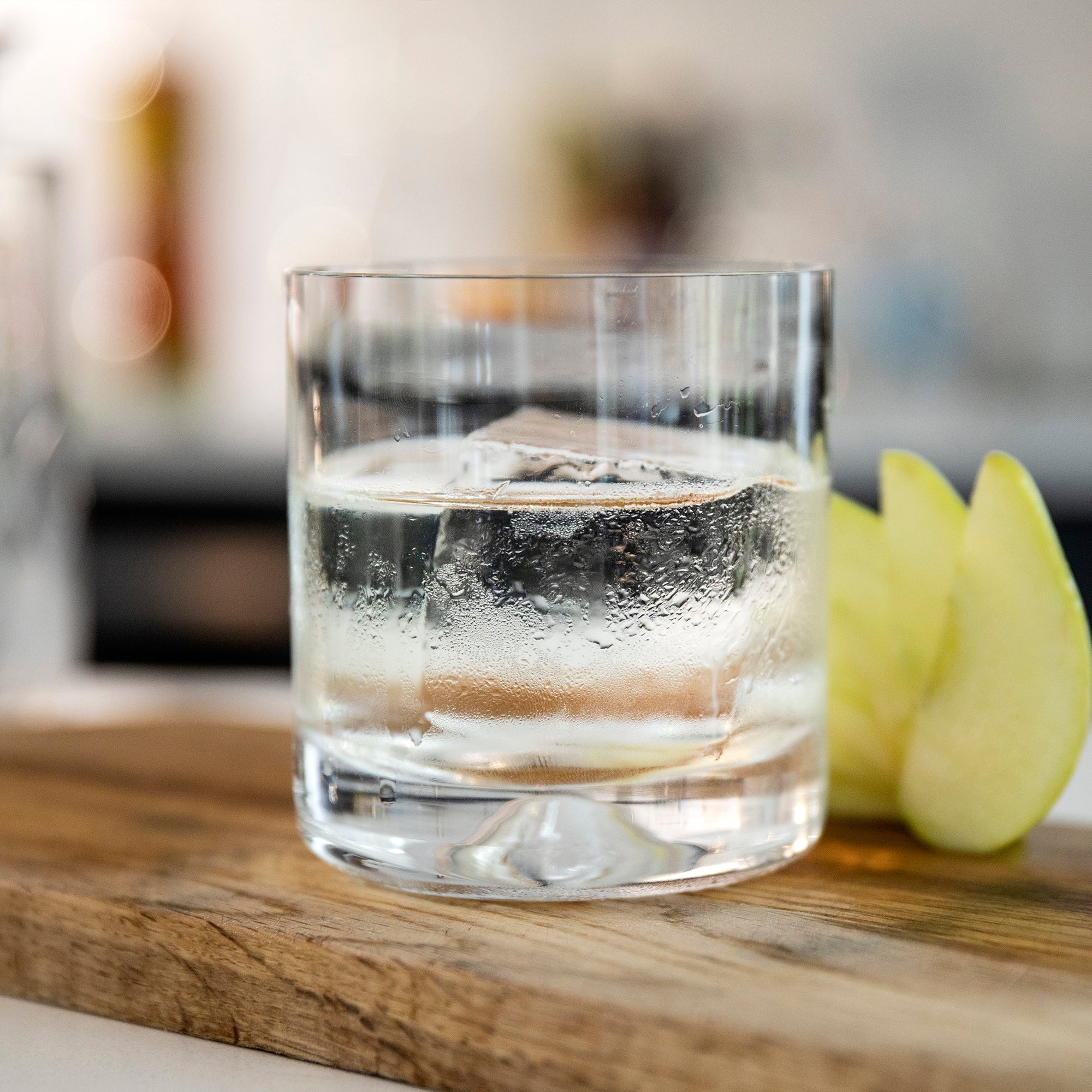 White Orchard
INGREDIENTS
50ml Twenty
20ml Cocchi Americano
7ml White Cacao Liqueur
2.5ml Poire Williams Pear liqueur
1 Dash Peychaud Bitters
2 Dash Malic Acid Solution
METHOD
1

Pour all of the ingredients into a mixing glass.

2

Fill with cubed ice and gently stir for approximately 20 seconds.

 

3

Using your Julep Strainer, strain into an ice cubed filled double Old Fashioned Glass.

4

Twist a strip of lemon peel over the drink and discard.

5

If you have it, use a large clear block of ice for this drink. 
EQUIPMENT
Jigger or measure
Double Old Fashioned Glass
Mixing Glass
Julep Strainer
Barspoon/Chopstick
Dasher bottle (for Malic Acid solution)
CHAT
Chelsea Bailey, Manager of the world-famous Happiness Forgets, has generously provided us with this light version of her delicate and delicious sipper.  Inspired by The Claridge Cocktail, the White Orchard is a brilliant introduction to Martini style drinks. 
TWIST/HACK
With this classic style drink you start to get an understanding of how a little can be a lot.  When making drinks like this each ingredient has the potential to make or break your drink.  It's easier to miss pour 2.5ml than it is 10ml so it might be easier to make this as a batched cocktail.  Or, if you have a decent set of digital scales, put your mixing glass on the scale and build your drink by weight instead of using the measure/jigger.  Malic Acid solution is made of 1g Malic Acid to 10g water, stir until the acid is dissolved.